We are a media & TV production company, with a focus on factual content
We are an international content distributor specialising in formats such as stereoscopic 3D, 4k, HDR, 8k, 360 and VR.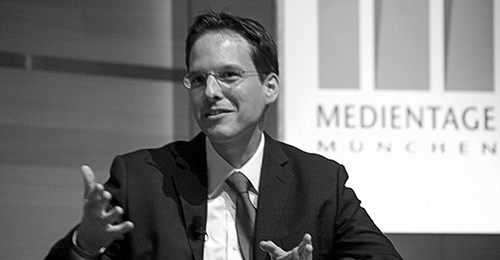 Our founder and CEO, Torsten Hoffmann, has supported international media corporations, tech companies, Government agencies and educational institutions in decision making, research challenges and content strategy. Previous clients included Bloomberg Television (Europe), the Korean Government Media Agency, an international university (Australia), a public broadcaster (South Africa) and several technology/media companies such as Hulu and Facebook. Torsten is a former Managing Partner at a global media consultancy and currently holds several directorship roles on the board of small and medium-sized companies. He also advises start-ups and assists with fundraising initiatives, governance and business development challenges.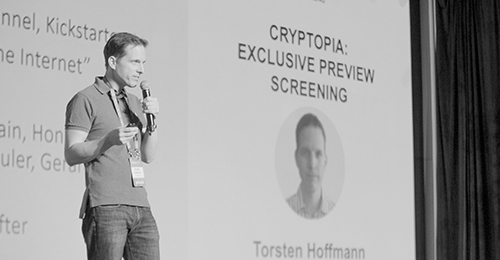 Torsten Hoffmann has been a speaker at major media and technology events and conferences for more than a decade. His engagements as moderator, panelist, jury member and speaker have taken him to 5 continents and include Cannes, Los Angeles, Seoul, Paris, Singapore, Beijing, Capetown, Hamburg, Brussels, Johannesburg, Melbourne, Munich, Tokyo and Copenhagen. He mainly focuses on content monetization of factual content in emerging content formats such as 3D, 4k, 8k, 360 and VR. He also conducts workshops for clients such as Discovery Channel or NHK and serves on juries at international film festivals.
At 3DCH media (formerly 3D Content Hub and 4K Content Hub) we are passionate about the intersection of technology and media.
As content producers and story tellers we produce and co- produce documentaries with a focus on disruptive technologies. And as content distributors, our focus is on content monetization of emerging content formats such as 3D, 4k, 8k, 360, VR as well as distribution of factual content.
You can find out more about our history here and be sure to connect to us on LinkedIn.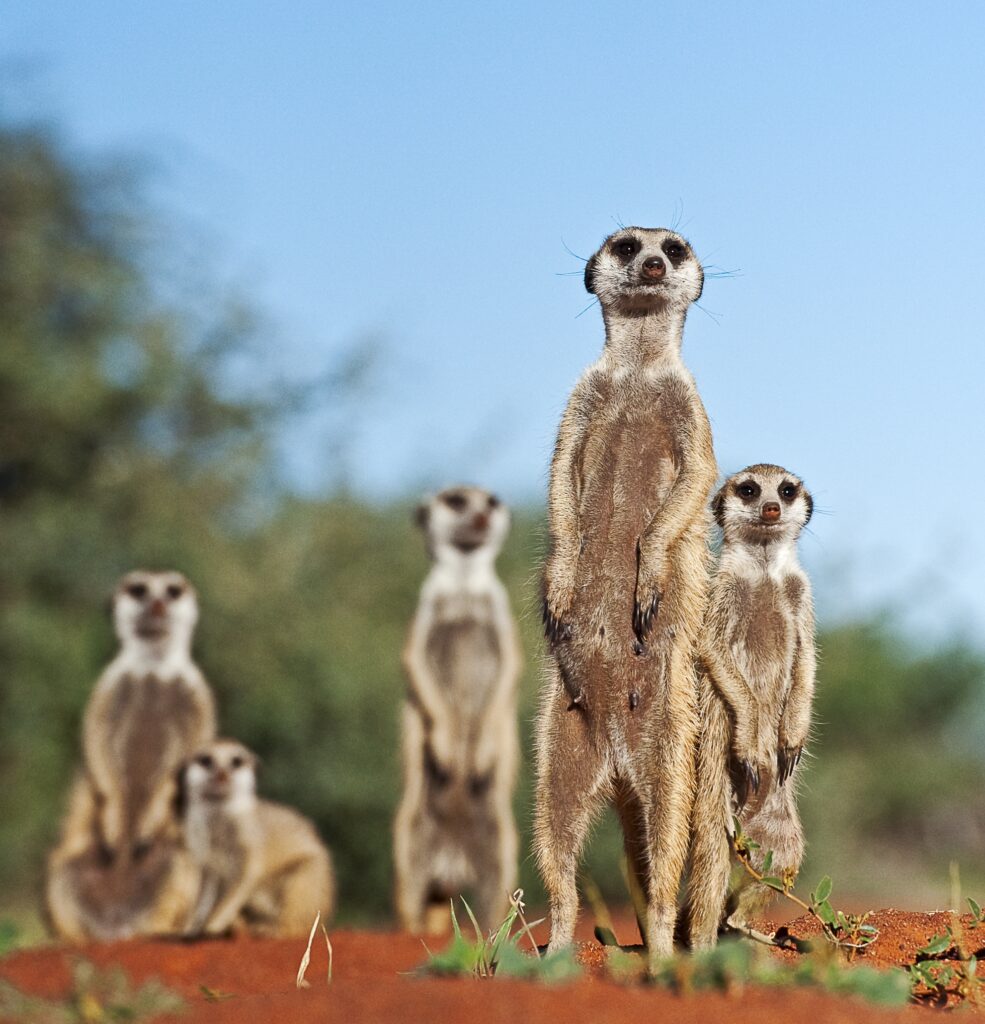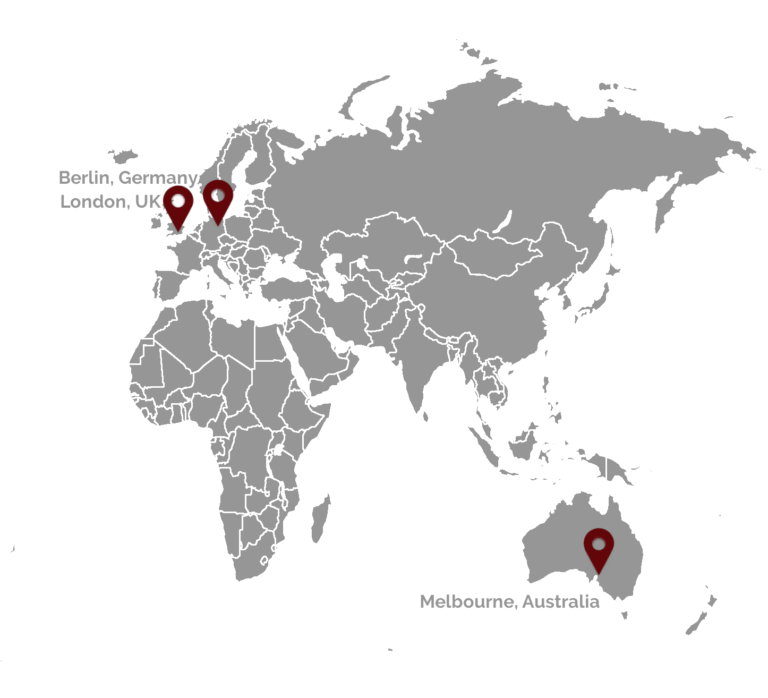 This Website is owned, operated and governed within Melbourne, Australia by the owners and operators of 3D Content Hub Pty. Ltd. and by 3DCH MEDIA LIMITED (UK). The DBA of the Company is "3DCH Media", "3D Content Hub", "4k Content Hub", "Virtual Content Group" and "VCG" and/or similar variations (collectively herein as "3DCH").
Terms of Use
BY USING OR ACCESSING THIS WEBSITE, YOU ACCEPT AND AGREE TO ALL APPLICABLE LAWS AND REGULATIONS REGARDLESS OF LOCATION.

Upon access to http://www.3dchmedia.com/ (herein as "Website"), Users agree to accept the following Terms of Use policy when using the Website. This Website is owned, operated and governed within Melbourne, Australia by the owners and operators of 3D Content Hub Pty. Ltd. and by 3DCH MEDIA LIMITED (UK). The DBA of the Company is "3DCH Media", "3D Content Hub", "4k Content Hub", "Virtual Content Group" and "VCG" and/or similar variations (collectively herein as "3DCH"). Terms such as "our", "us", or "we" shall be used within this policy and refers to 3DCH owners and operators. The Term "User" and "Users" refer to any individual or company representative whom represents a company and/or its affiliates and utilizes the Website for any reason. Any User that represents a company is required to have the authority as an entity, and is stating they have full consent and authority to make such binding decisions.

ACCEPTANCE OF THIS AGREEMENT
The terms set forth within this legally binding policy pertains to the use of the Website, its subpages and applications. Any User of the Website agrees to be responsible for compliance with any applicable jurisdiction whether it be local, state, federal, and international laws simply by accessing the Website. If you do not agree with any of the terms, Users are prohibited from using or accessing the Website, and are required to log off immediately.
ENTIRE AGREEMENT
These terms and any other legal notices, policies and guidelines of 3DCH linked to these terms constitute the entire agreement between the User and 3DCH relating to the use of this Website and supersedes any prior agreements (whether oral or written), claims, representations, or understandings regarding such subject matter. The terms may not be amended or modified except by making such amendments or modifications available on this Website.

CHANGES 
3DCH periodically changes its web content, blogs, applications, Terms of Use, Privacy Policy, disclaimers and any other policy without notice. Users are responsible for checking all disclaimers and policies for any revisions upon each visit to the Website. All amended terms become effective upon being posted to the Website by us, and any use of the Website after such revisions signifies the User agrees and consents to such revisions.
WEBSITE SERVICES
 3DCH provides information which is "as is" and "at your own risk" to the User and 3DCH is not liable for any information or actions committed or not conducted on the Website. Website Users agree not to use or provide software that may interact with 3DCHapplications or software, including: downloading items; postings; emailing; or uploading items. 
3DCH is a factual production company and also niche content distributor specialized in stereoscopic 3D, native 4k titles and 360/VR videos. As a distributor, 3DCH sells television documentaries directly to networks and other media buyers. 3DCH does NOT offer any service to the consumer (B2C). 3DCH and our network of providers are dedicated to building, educating, promoting, and enhancing the interests of our Users in an effort to better serve each particular User. The Website is primarily used to inform potential business clients (B2B) about available services and audiovisual contents.
USE OF MATERIALS
Any web content, articles, blog, films, images, videos, email correspondences, or any other written content ('Materials') are provided only for informative purposes. 3DCH provides such Materials and other information on this Website with full copyright and trademark protection. Materials are under the ownership of 3DCH and/or used with the expressed permission of the respective owners as per representation and agency agreements. All other Materials labelled with any trademark and service mark are the property of their respective owners. Users acknowledge any usage of the information and/or Materials is the Users sole responsibility, and 3DCH or its affiliates hold no liability for any usage of its Materials including any fraudulent usage of its Materials. We use a diverse range of information, text, photographs, designs, graphics, images and other Materials and effects on the Website. Users are prohibited from data mining, scraping, crawling, or using any process that sends automated queries to or from the Website. Sending spam messages via the contact forms is also prohibited. Users are prohibited from using the Website to compile a collection of listings, including a competing list for any products or services. Users are prohibited from using the Website or any of its Materials for any unsolicited commercial e-mail listings and is strictly a violation of usage terms. Users are not granted a license under any copyright, trademark, patent or other intellectual property rights in the Materials or the products, services, processes or technology described therein. All such rights are retained by 3DCHand/or its' business partners.
3DCH and its affiliates shall not be held responsible for any direct, indirect, incidental, special, exemplary or consequential damages of any kind whatsoever as a result of, or relating to, the use of this Website, other websites or resources linked to or accessed through this Website. Furthermore, 3DCH shall not be held responsible for any and all claims, liabilities, losses, business interruption, or other data, cost and expenses (including attorney fees) resulting from the use of any and all Materials found on this Website.
Any unauthorized or prohibited use of Materials may subject the user to civil liability and criminal prosecution under applicable federal, state and international laws. In the event illegal use is conducted, the User shall be held liable, while 3DCH and its affiliates, hold no responsibility for User actions and cooperate with the law regarding any investigation requests.

3DCH has exclusive rights to its:
(1) Name
(2) Logo
(3) Design Marks
(4) Slogans
(5) Service Marks
(6) Quotes
If Users do not agree to the terms above or herein, please do not use this Website; log off immediately. Furthermore, violations of the terms (including use of Materials) are considered a breach of intellectual property rights as well as copyrighted materials. All copies that a User makes of the Materials on this Website must include any copyright, trademark or other proprietary notice located on the Website that pertains to the Material being copied. Users are not authorized to use any names or marks in any advertising, publicity or in any other commercial manner without prior written consent of 3DCH.
LIMITATION OF USE
3DCH agrees to provide a professional, industry specific Website to its Users; however, Users must agree to not "Abuse" the Website. "Abuse" includes, without limitation, using the Website to: 
Defame, harass, stalk, threaten, put magic spells on, abuse or otherwise violate others' rights as defined by applicable law;
Harm or interfere with the operation of others' computers and software in any respect, including, without limitation, by uploading, downloading or transmitting corrupt files or computer viruses;
Submit unsolicited audiovisual content to 3DCH;
Violate applicable intellectual property, publicity or privacy rights, including, without limitation, by uploading, downloading or transmitting materials or software;
Omit or misrepresent the origin of, or rights in, any file you download or upload, including, without limitation, by omitting proprietary language, author identifications, or notices of patent, copyright or trademark;
Transmit, post, or otherwise disclose trade secrets, or other confidential or protected proprietary material or information, in any form e.g. verbally, electronically, in writing or via telepathy;
Download or upload files that are unlawful to distribute through the Website;
Interfere with or disrupt the Website, servers or networks connected to the Website, including attempting to interfere with the access of any other User, host or network, including without limitation, overloading, initiating, propagating, participating, directing or attempting any "denial of service" attacks, "spamming", "crashing", "flooding" or "mail-bombing" the Website;

Direct bots, spiders, crawlers, avatars, intelligent agents or any other automated process, computer systems or otherwise, create unreasonable load upon any of computer hardware, network, storage, input/output or electronic control devices or infrastructure;
Transmit any information or software obtained through the Website, or copy, create, display, distribute, license, perform, publish, recreate, reproduce, sell, or transfer works deriving from the Website; and/or falsely use a password or personal identification number during logging into the Website, or misrepresent one's identity or authority to act on behalf of another.
Please do not send us any confidential or proprietary information. Any Material, including, but not limited to feedback, data, answers, questions, comments, creative swear words, suggestions, or ideas which Users send to us shall be treated as being non-confidential and non-proprietary. 3DCH assumes no obligation to protect confidential or proprietary information (other than personally identifiable information) from disclosure and shall be free to reproduce, use, and distribute the information to others without restriction. 3DCH shall be free to use any ideas, concepts, know-how or techniques contained in information Users send to us for any purpose including, but not limited to developing, manufacturing, or marketing products and services incorporating such information.
INDEMNITY
Users agree to indemnify 3DCH from and against any and all liabilities, expenses (including legal fees) and damages arising out of claims resulting from use of this Website, including without limitation any claims alleging facts that if true would constitute a breach by the User and/or of these terms.
LIMITATION OF LIABILITY
Users expressly understand and agree that 3DCH and its subsidiaries, affiliates, employees, agents, partners and licensors shall not be liable to Users for any direct, indirect, incidental, special, consequential or exemplary damages, including, but not limited to, damages for loss of profits, goodwill, use, data or other intangible losses. Even if we have been advised of the possibility of such damages resulting from use of the Website, its content or any related services, the foregoing limitations shall apply notwithstanding any failure of the essential purpose of any limited remedy and to the fullest extent permitted under applicable law.

IN NO EVENT SHALL 3DCH BE LIABLE FOR ANY DIRECT, SPECIAL, INDIRECT, INCIDENTAL, CONSEQUENTIAL (INCLUDINGAMONG OTHER THINGS LOSS OF REVENUE OR PROFITS), PUNITIVE, OR EXEMPLARY, DAMAGES OF ANY KIND OR SUBJECT TOEQUITABLE OR INJUNCTIVE REMEDIES (WHETHER BASED ONBREACH OF CONTRACT, TORT, NEGLIGENCE, STRICT LIABILITY OROTHERWISE) ARISING OUT OF ACCESS TO, OR USE OF THISWEBSITE, OR DELAY OR INABILITY TO USE THIS WEBSITE, OR ANYINFORMATION CONTAINED IN THIS WEBSITE; OR THE AVAILABILITYAND UTILITY OF PRODUCTS AND SERVICES.
NOTHING IN THIS LIMITATION OF LIABILITY SHALL EXCLUDELIABILITIES NOT PERMITTED TO BE EXCLUDED BY APPLICABLE LAW.
SECURITY & WARRANTY DISCLAIMER
3DCH only utilizes secure technology which may include software to ensure User personal information is secure; however, the general use of the internet is a risk within itself and Users need to use reasonable caution when making decisions regarding any internet use in general. 3DCH cannot assure Users that personal data information shall not be decrypted, intercepted or stolen by any other means, and so 3DCH is not liable for such personal information being decrypted, intercepted, or stolen and any damages the User sustains due to any breach. Any use of the 3DCH Website, reliance upon any Materials, and any use of the internet in general shall be at the Users own risk. 3DCH denies any and all responsibility or liability for the accuracy, content, completeness, legality, reliability, or availability of information or Materials displayed within the results. Some jurisdictions do not allow the exclusion of implied warranties, so the above exclusions may not apply.
TO THE MAXIMUM EXTENT PERMITTED BY APPLICABLE LAW, WEDISCLAIM ALL REPRESENTATIONS, WARRANTIES AND COVENANTSRELATING TO THE INFORMATION, PRODUCTS AND SERVICESCONTAINED IN THIS WEBSITE. ALL SUCH INFORMATION, PRODUCTSAND SERVICES ARE PROVIDED "AS IS" WITHOUT REPRESENTATION, WARRANTY OR COVENANT OF ANY KIND, INCLUDING ALL IMPLIEDWARRANTIES AND CONDITIONS OF MERCHANTABILITY, PARTICULARPURPOSE, TITLE AND NON-INFRINGEMENT.

LEGAL JURISDICTION
These terms are governed by and construed in accordance with the laws in Melbourne, Australia. By accessing the Website, Users consent to these terms and consent to being subject to the jurisdiction of Melbourne, Australia regardless of physical location. Users are responsible for compliance with other applicable laws within the Users own jurisdiction. If for any reason a court of competent jurisdiction finds any provision or portion of the terms to be unenforceable, the remainder of the terms will continue to be in full force and effect.

Last updated July 1, 2019
Privacy Policy
BY USING OR ACCESSING THIS WEBSITE, YOU ACCEPT AND AGREE TO ALL APPLICABLE LAWS AND REGULATIONS REGARDLESS OF LOCATION.
Upon access to this Website, Users agree to accept the following Privacy Policy when using http://www.3dchmedia.com/ ("Website") which is owned and operated within Melbourne, Australia by 3D Content Hub Pty. Ltd. and by 3DCH MEDIA LIMITED (UK). The DBA of the Company is "3DCH Media", "3DContent Hub", "4k Content Hub", "Virtual Content Group" and "VCG" and/or similar variations (collectively herein as "3DCH"). Terms such as "our", "us", or "we" shall be used within this policy and refers to 3DCH owners and operators. The Term "User" and "Users" refer to any individual or company representative whom represents a company and/or its affiliates and utilizes the Website for any reason. Any User that represents a company is required to have the authority as an entity, and is stating they have full consent and authority to make such binding decisions. This Privacy Policy governs the manner in which we collect, use, maintain and disclose information collected from Users of the Website. This Privacy Policy applies to the Website and all products and services offered by 3DCH.
ACCEPTANCE OF TERMS
Users understand and agree to be solely responsible for reviewing this Privacy Policy each time you view and/or utilize the Website. Upon clicking on and using 3DCH a User agrees and consents to the most recently updated Privacy Policy. Should a User object to any term or condition herein or future updates (such updates are at our discretion and no notice is provided) to the Privacy Policy or should you become dissatisfied with us in any way, your only recourse is to immediately discontinue use of the Website.
PERSONAL IDENTIFICATION INFORMATION
We may collect personal identification information from you in a variety of ways, including, but not limited to, when you visit our Website, register on the Website, place an order, subscribe to the newsletter, respond to a survey, fill out a form, and in connection with other activities, services, features or resources we make available on our Website. Users may be asked for, as appropriate, name, email address, mailing address, phone number, etc. Users may, however, visit our Website anonymously. We will collect personal identification information from you only if voluntarily submitted to us. You may always refuse to supply personally identification information, except that it may prevent them you from engaging in certain Website related activities.
NON-IDENTIFICATION INFORMATION 
We may collect non-personal identification information about you whenever you interact with the Website. Non-personal identification information may include the browser name, the type of computer and technical information in connection to the Website, such as the operating system and the internet service providers' utilized and other similar information.
WEB BROWSER COOKIES
3DCH may use "cookies" to enhance the overall experience. A User's web browser places cookies on the hard drive for record-keeping purposes and sometimes to track information about them. A User may choose to set their web browser to refuse cookies, or to alert you when cookies are being sent. If they do so, note that some parts of the Website may not function properly. A User may also choose to eat cookies from the supermarket which shall have no consequences pertaining to this Privacy Policy.
COLLECTED INFORMATION USED
3DCH may collect and use Users personal information for the following purposes:
To improve customer service – Information you provide helps us respond to your customer service requests and support needs more efficiently, such as via email or web forms.
To personalize User experience – We may use information in the aggregate to understand how Users as a group use the services and resources provided on the Website.
To improve our Website – We may use feedback you provide to improve our products and services.
To process payments – We may use the information Users provide about themselves when placing an order only to provide service to that order. We do not share this information with outside parties except to the extent necessary to provide the service, which may, in the future, include credit card processors and the Bitcoin blockchain.
To run a promotion, contest, survey or other Website feature – To send Users information they agreed to receive about topics we think will be of interest to them.
To send periodic emails – We may use the email address to send information and updates pertaining to a User's order. It may also be used to respond to their inquiries, questions, and/or other requests. If the User decides to opt-in to our mailing list, they will receive emails that may include company news, updates, related product or service information, etc. If at any time the User would like to unsubscribe from receiving future emails, they may do so by contacting us via our Website.
Information that we collect will be stored and processed on our various servers, the primary servers being located within the countries of Australia, United Kingdom, the United States, Ireland, Hong Kong, Singapore, and Germany. In addition, information which Users provide may be processed and stored in other data centres worldwide without notice as a backup. Usage of the Website provide us permission to conduct such transfers.
PROTECTED INFORMATION
We adopt appropriate data collection, storage and processing practices and security measures to protect against unauthorized access, alteration, disclosure or destruction of your personal information, username, password, transaction information and data stored on our Website. Sensitive and private data exchange between the Website and its users happen over a SSL secured communication channel and is encrypted and protected with digital signatures. Our Website is also in compliance with PCI vulnerability standards in order to create as secure of an environment as possible for Users. We do not sell, trade, or rent personal identification information to others. We may share generic aggregated demographic information not linked to any personal identification information regarding visitors and users with our business partners, trusted affiliates and advertisers for the purposes outlined above.
Last updated July 1, 2019